Help GTC meet its goals:
Provide quality theological education
Create a sustainable income-generating source
Add more teaching and learning spaces for the growing student body
Make an easy, tax-deductible donation to GTC (formerly Gidada Bible College/Bethel Theological College).  Click the "Give Now" button above to connect to the PCUSA website (one of our affiliates). You will then enter a secure environment for a one-time gift or for on-going support of Gidada Theological College (Account # E052131) for an eternal and ongoing impact.
Gidada Theological College offers post-secondary training for individuals who are called to serve Jesus Christ in their church as elders, pastors, or evangelists. Some students are supported by their sending church, and a few of the students pay their own tuition and living expenses. Many receive scholarships through churches or individual donors, who believe that God will multiply whatever is given to glorify Him and grow His kingdom. Single scholarships can be funded for a modest $900 per year, which includes tuition and some minor living expenses. Won't you help?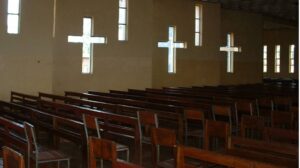 Gidada Theological College invites you to pray to see how God might lead you to partner with His work here at GTC.